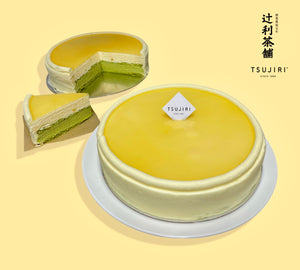 Due to staff shortage, we're currently unable to offer delivery service for our pastry products.
In-store pickup is still available.

Thank you for understanding.
" Yuzu fresh cream layered between the fluffy chiffon cake and delicious crepes. A nice sheen on the cake from the delicate jelly glaze on top. "
Size: 8" 
Please be advised that food prepared here may contain these ingredients: Milk, Eggs, Wheat, Soybean, Peanuts, Tree nuts